OK, I;m supposed to be in a 29'er race and these big boats come at me and don't even respect starboard / port rule, common, that is BASIC.
Then we have a 1, 2, 3, 4, 5, 6, 7, 8, 9 buoys, they skipped many and still finished?
Protest lodged against all that "finished", "Did Not Compete" -- now I have to go looking for the rule #
The time alloted may be good for the beats, not so for a 29'er. ...just heard the beep, will never make ik.
Bottom line, bad design, bad rule, ...sorry I AM,
tHE ONLY ONE I got on S/B P (nor everybody, but most of them) rule is MrBumper...? ProtesT
Call for cancelation of the event!
PS.
"Shortened Course.
When displayed at a rounding mark the finish is between the nearby mark and the mast displaying the S flag. When displayed at a line that boats are required to cross at the end of each lap the finish is that line. When displayed at a gate the finish is between the gate marks."
was never announced.
Also please DO NOT CONSIDER this a bitching post. I am
Han Tacoma-Emons
I have high hopes to making it to the 2016's in my boat, the Challenger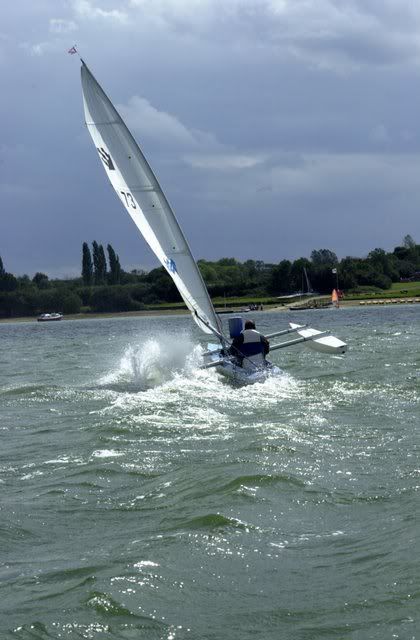 I know this can be cosidered as just a game. I destroyed ove 800 planes in "Flight Simulator" -- NEVER took it as a game and was successful in bringing a plane home after a heart attack on my pilot.
PLEASE do learn the rules and you will have a beautiful future ahead of you.
I have a Spinal Cord Injury (SCI) and there has come a "cliche" phrase, "when you leave your wheelchair on the dock, you become a free person".